FROM THE HEAD OF THE DEPARTMENT
---
Dear all, I am glad to inform that, Computer Science and Engineering is one of the major disciplines being offered in this college since the outset of this college, in the year 1995, with approval from the All India Council for Technical Education, New Delhi, India. Two courses are offered in the department: Undergraduate (B.E.) and Postgraduate (M.Tech). The strength of the department is it's faculty members. The department has a strong group of 17 faculty members with a balanced combination of experienced as well as young blood. The department is equipped with a number of laboratories to cater the need of laboratory courses. All the faculty members are engaged in active research work and can ably guide the students in the classes and project works. A good number of sponsored projects are either carried out or being executed at present. Faculty members also publish good quality research papers frequently. Our students are our real strength. Incumbents in our department are top quality students admitted through WBJEE merit list. In past academic years, all of our students have been picked up by reputed companies. We have excellent network facility in the department also. Hope, the Department will continue to show excellence in future.
VISION
To be a department of eminence in teaching learning process and research that produces across-the-board global professionals with profound technical knowledge, strong computational background, human and entrepreneurial qualities for significant contribution to the society.
MISSION
---
To endeavor cutting-edge computational and technical knowledge through innovative ICT based teaching-learning process. To develop academic as well as an industry-oriented cutting-edge global research framework. To inculcate strong leadership quality with lifelong learning appetite. To endure human values and ethos among students through socio-economic and community development activities.
LABORATORY INFORMATION:
---
Kalyani Government Engineering College being one of the top institutes of West Bengal, provides the students with extensive and very modern laboratories. In the engineering field of work practical knowledge is just much crucial if not more than theory knowledge. Thus to shape the students to be the best of themselves KGEC has provided them with these laboratories that compare with the best of the best.
Project Laboratory: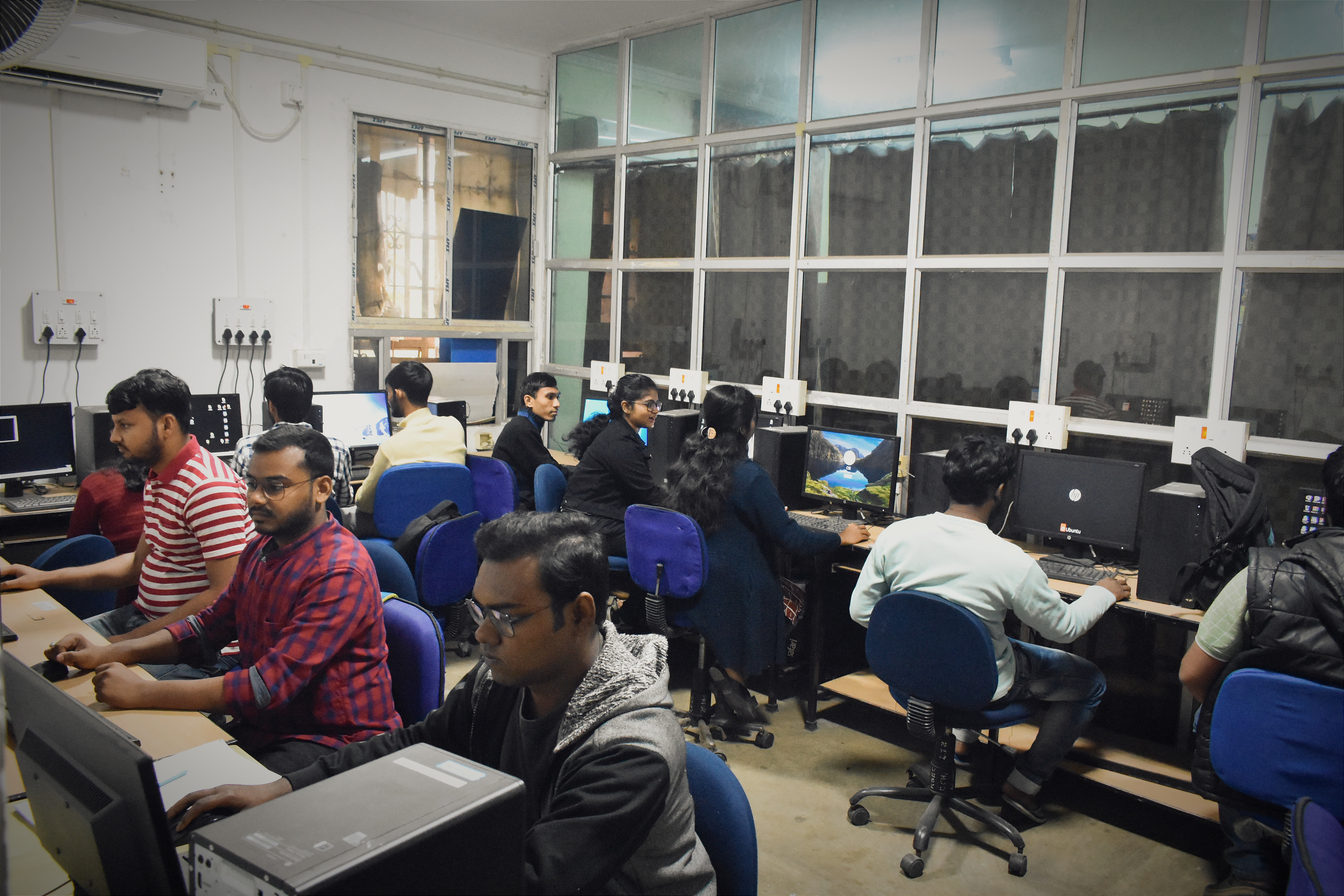 The Project Laboratory here has over 30 machines highly capable of doing strenuous and complex processing such as ML, optimisation etc. This lab is used mainly for final-year projects. This is one of the highest functioning labs of KGEC. This lab also has two projectors. It is fully equipped with all the functions needed to do a theory class with materials. Students sometimes use this lab for their personal project queries and the professors are always ready to help them.
Computational Laboratory: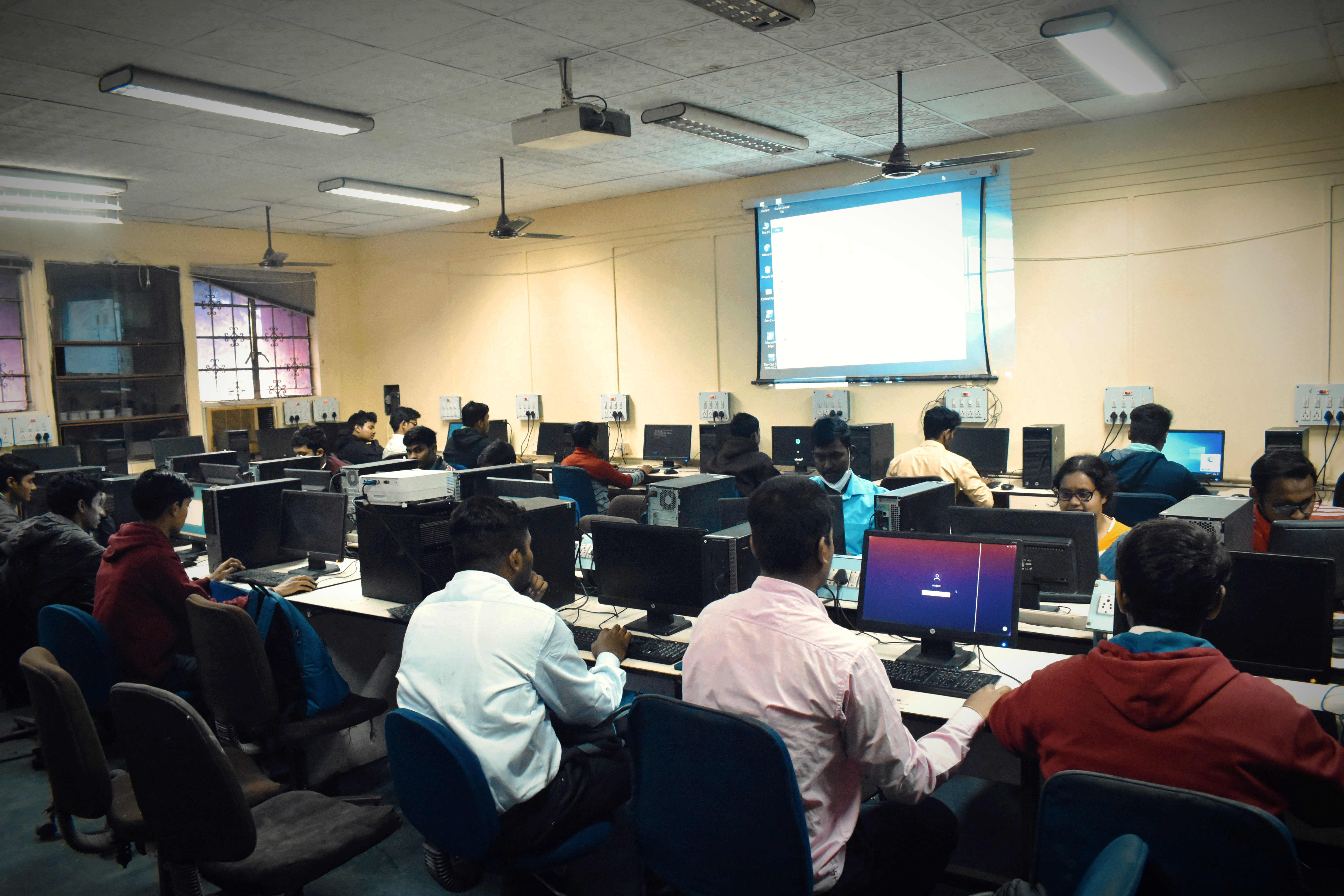 The Computational Laboratory is mostly used by 2nd and 3rd year students. It has a capacity of 40 machines. Mainly different types of exams and Works based upon University curriculum is done here. Also the projects that have to be submitted for the assessment of students are checked here in person by the professors. They are very helpful and supportive in the assessments and make sure that the students completely understand what they are taught.
Hardware Laboratory:
The Hardware Laboratory is used for computer architecture, simulation, computer organization, microprocessors, etc. These are one of the toughest domains and the machines used to work on these are very powerful. Students use these machines for higher programming and personal projects that they are unable to run on their own computers. It helps them grow on their own and the professors are very supportive in this matter.
Advance Programming Laboratory: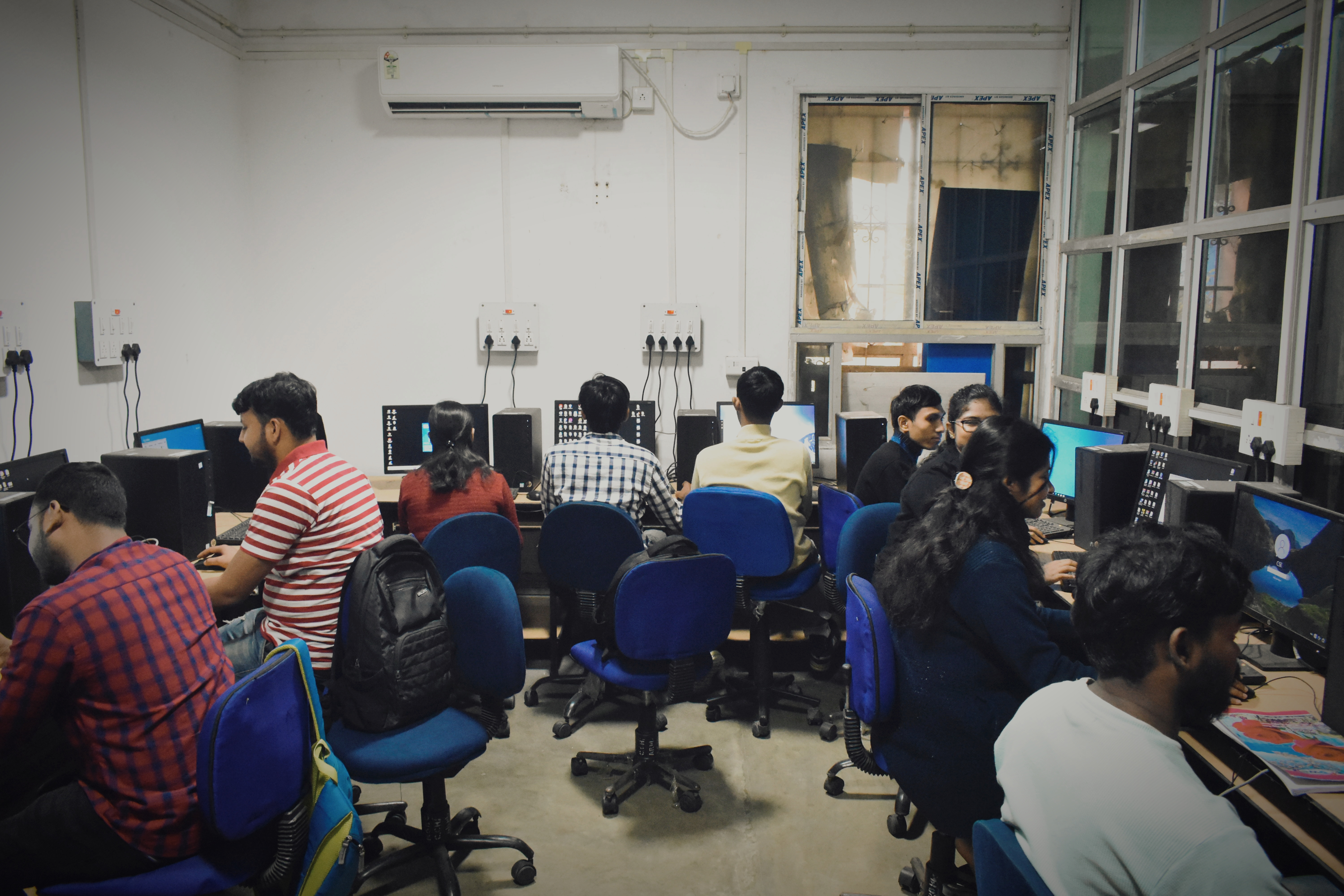 The Advance Programing lab has 15 machines but are very powerful, so works related to MATLAB and python are executed here. It has a few of the best machines in KGEC. Many clubs of KGEC such as the coding and robotics club use this lab for their experiments on various machines. The college supports and encourages them on their endeavors.
Computer Centre: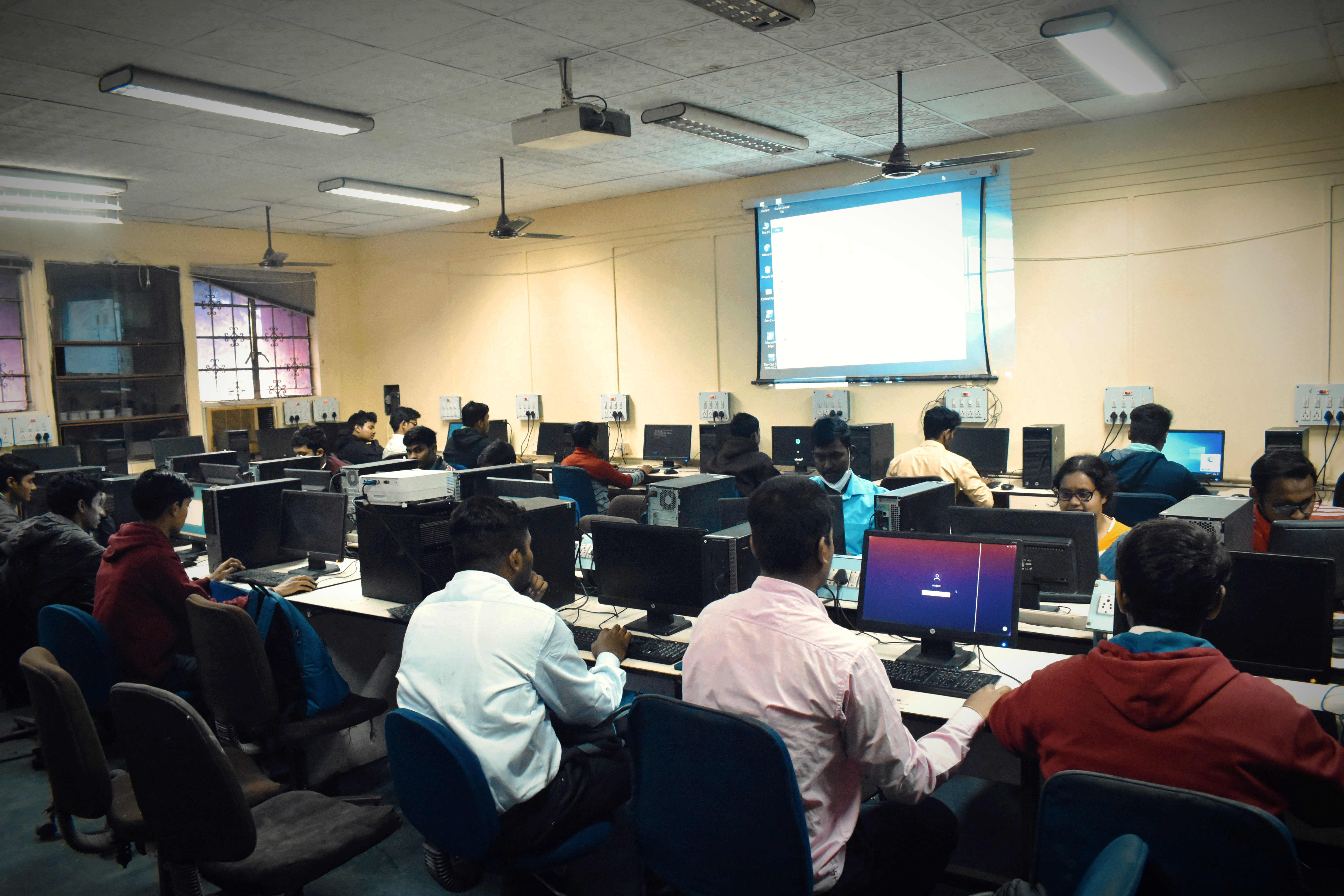 The computer center of KGEC is the largest lab of them, consisting a total of 150 machines. Different kinds of examination and program execution are done here. This is also used by the first years. Also, this is used for assignment checking. This lab is for general use and it is the most used laboratory of them all. Students gather here for their general queries and the staff is always there to help them out.
M.Tech Laboratory: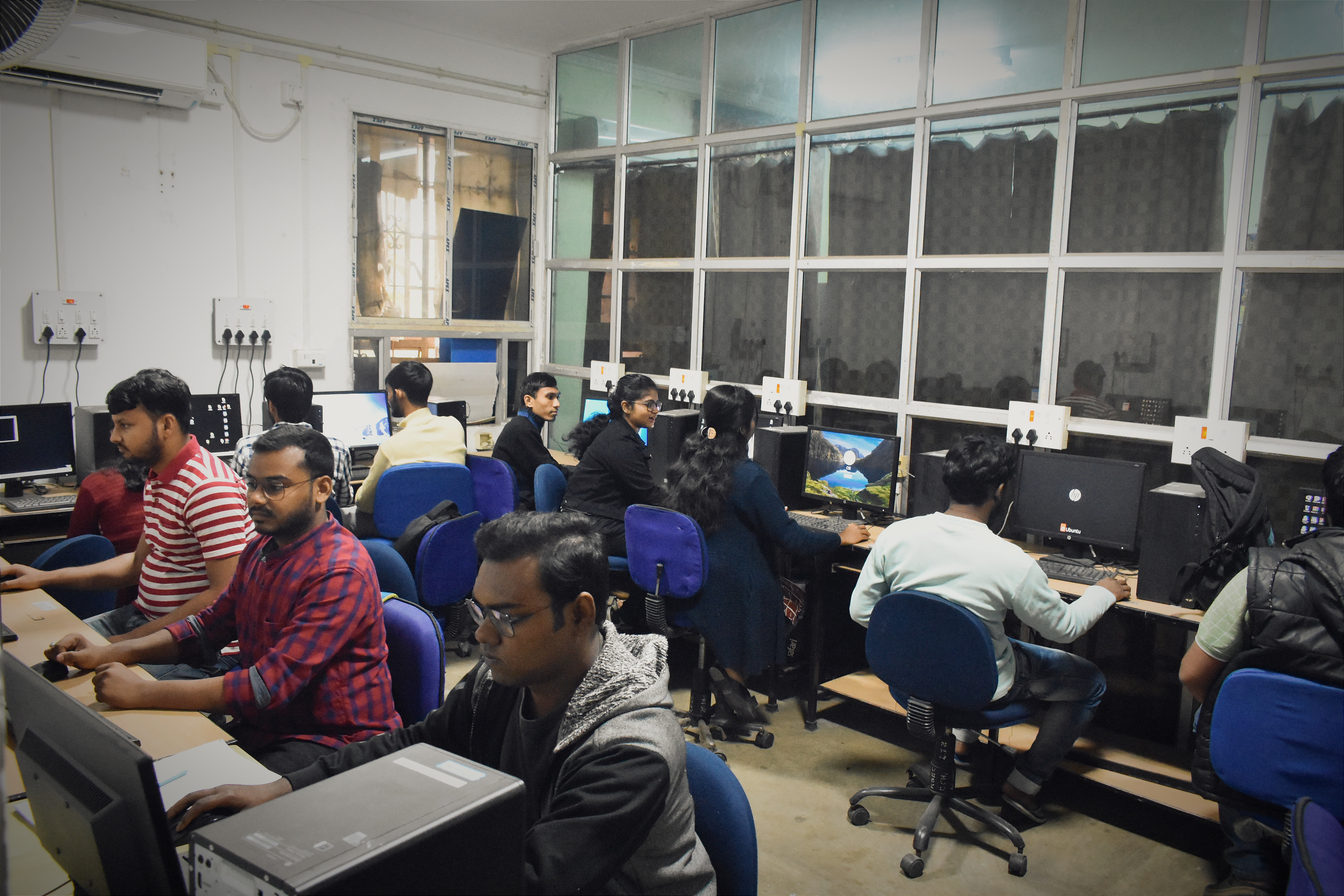 The M.Tech Laboratory consisting of 15 machines is mainly used to do the final year works for M.Tech. It delves into a lot of different domains too. M.Tech being one of the toughest higher studies in the technical industry requires the best there can be and at KGEC it is provided in plenty.
CORE SUBJECTS:
---
Data Structure & Algorithms
ComputerOrganisation
Computer Architecture
Formal Language & Automata Theory
Design & Analysis of Algorithms
Compiler Design
Operating Systems
Theory of Computation
Database Management Systems
Computer Networks
MODERN SUBJECTS TAUGHT:
---
Pattern Recognition
Data Warehousing & Data Mining
Cloud Computing
Quantum Computing
Neural Networks and Deep Learning
Speech and Natural Language Processing
Big Data Analysis
STUDENT PLACEMENT STATICTICS:
---
Academic Year: 2021-2022
Total Eligible Students for placement: 69
Placement in B. Tech --- 96%
Placement in M. Tech --- 4%
Breakup of Companies recruited:
Amazon
Google
Cognizant
Tata Consultancy Services
Capgemini
Infosys
UBER
Dynamic Digital Technology Private Limited
Wipro
Academic Year: 2020-2021
Total Eligible Students for placement: 66
Placement in B. Tech --- 94%
Placement in M. Tech --- 6%
Breakup of Companies recruited:
Ernst & Young
Cognizant
Tata Consultancy Services
Kreeti Technologies Pvt. Ltd.
Infosys
Microsoft
Dynamic Digital Technology Private Limited
DE SHAW
HIGHER EDUCATION STATISTICS:
---
Academic Year: 2021-2022
Academic Year: 2020-2021
| | |
| --- | --- |
| M.Tech / M.S. | M.B.A. |
| 10 | 7 |